Hi all!
Can you believe it's almost 2021? Where has this horrible year gone? I feel like March dragged for years and then aprmajujulaugsepoctnovdec went by in the blink of an eye.
And here we are, once again participating in the End of Year Survey created by Jamie @ The Perpetual Page Turner. It's an annual event that many bloggers participate in. Like last year, I've added my own style to this survey, with a couple of unique questions I came up with on my own. Also, there are usually some stats at the beginning of the post, but I'll be doing a seperate post about my reading stats soon, so I haven't added them here.
Best in Books
Best book read in 2020
I read The Persian Boy back in January and it has remained, all year, my favourite read of 2020. Some books have come close, but none have managed to steal the title. I adore this book. It is stunning and beautiful in every way. It follows Bagoas, a eunuch slave, who is given as a present to Alexander the Great after the great king conquers his homeland. Bagoas finds freedom with Alexander as he traces the last seven years of Alexander's life: including assassination attempts, marriage, his mutinous army, dealing with Alexander's own temper … right up until Alexander's mysterious death.
The writing is fantastic as Mary Renault so wonderfully captures the beautiful romance between Alexander and Bagoas — along with Bagoas' jealousy and love. My absolute favourite scene is the literal last scene of the entire novel where — without spoiling it — Bagoas remains Alexander's one supporter.
---
BEST SERIES YOU STARTED IN 2020? BEST SEQUEL OF 2020? BEST SERIES ENDER OF 2020?
I adored The Lion, The Witch and the Wardrobe. I can't wait to read the rest of the books in the series! It was so lovely and magical, and felt really nostalgic.
The Memory of Souls is the third book in The Chorus of Dragons series and I loved it more than the previous books. Each book just keeps getting better and better, god, I can't wait for the fourth novel!
Brothersong absolutely destroyed me. What a fantastic ending to this devastating series. I can't believe Klune willingly killed us like that 😭.
---
BEST BOOK FROM A GENRE YOU DON'T TYPICALLY READ/WAS OUT OF YOUR COMFORT ZONE?
I'm not the biggest fan of scifi — actually, I would say I pretty much detest it — but every now again, I'd read a scifi novel that interests me and enjoy like it (rarely though). And one of them happened to be Gideon the Ninth, which was phenomenal. A sapphic, scifi detective story set in space? YES.
---
BEST WORLDBUILDING/MOST VIVID SETTING YOU READ THIS YEAR?
Gosh, Piranesi is so stunning and incredible, I can't get over it. The worldbuidling is phenomenal — like I can't even wrap my head around how vivid and interesting it was. And I can't even explain without spoiling it!
---
BEST 2020 DEBUT YOU READ?
The Animals at Lockwood Manor is so fantastic and majorly screwed up, but I couldn't stop reading it. I actually want to reread it because it absorbed me so thoroughly into the tension and the story. Definitely going to be reading more of Jane Healey's books when she publishes more!
---
BOOK YOU "PUSHED" THE MOST PEOPLE TO READ (AND THEY DID)?
I made so many of my friends read Boyfriend Material this year, and they loved me for it!
---
BOOK YOU READ IN 2020 THAT YOU WOULD BE MOST LIKELY TO RE-READ NEXT YEAR?
Eeeeeee, I love this book so much! It was so much fun and so damn adorable. I only cried a bit, but my heart was so full at the same time. I will definitely reread next year.
---
HIDDEN GEM OF THE YEAR?
The Mercies really is THAT book. It's intense and atmospheric — almost gothic — and not enough people have read it. A really fantastic hidden gem.
---
BOOK THAT CRUSHED YOUR SOUL?
I just recently read this book and it destroyed my soul. It's about Dracula's brides in a bi m/f/f/m relationship with each other that turns more and more toxic. When it comes out Jan 31, you're gonna love it!
---
MOST UNIQUE BOOK YOU READ IN 2020?
Schwab really did something special with this book! The concept — a girl who makes a deal with the Darkness to become immortal but in return, everyone forgets who she is — is so damn unique.
---
MOST BEAUTIFULLY WRITTEN BOOK READ IN 2020?
The Route of Ice and Salt is an intense novel, about a sea captain unknowingly taking Dracula to England. The writing is phenomenal and really brings this terrifying gothic novel to life.
---
MOST THOUGHT-PROVOKING/LIFE-CHANGING BOOK OF 2020?
I enjoyed this book so much more than I thought I would! I thought it would be a boring classic, but I actually found it so thought-provoking. Definitely want to reread at some point!
---
MOST SURPRISING (IN A GOOD WAY OR BAD WAY) BOOK YOU READ?
This book was surprising in a good way! I was surprised by how much I enjoyed it, as horror books aren't really my thing, but Mexican Gothic really swept me up into the story and the creepy vibe. Loved it!
---
MOST ACTION-PACKED/THRILLING/UNPUTDOWNABLE BOOK OF THE YEAR?
Definitely The Empire of Gold! This book was a non-stop emotional rollercoaster that I could not put down. It's the last book in a trilogy that's going to be one of my favourites forever!
---
BOOK THAT SHOCKED YOU THE MOST
Girl, Woman, Other is a collection of short stories about 12 different people who all relate to one another is some way or the other. There are parts in this book that are so shocking, I couldn't handle it! The most shocking story, in my opinion, is Winsome's — I won't spoil it, but my jaw literally dropped.
---
FAVOURITE BOOK YOU READ IN 2020 FROM AN AUTHOR YOU'VE READ PREVIOUSLY
I adored Fence: Striking Distance. Honestly one of the best books I read this year. I've only read one other book by Sarah Rees Brennan — In Other Lands — but Brennan is definitely a favourite author of mine now!
---
BEST BOOK YOU READ IN 2020 THAT YOU READ BASED SOLELY ON A RECOMMENDATION FROM SOMEBODY ELSE
I read this book because I saw Kayla from Books and Lala loved it and it sounded so fascinating. And I ended up loving it too! So glad I read it.
---
BOOK THAT PUT A SMILE ON YOUR FACE/WAS THE MOST FUN TO READ?
This book also destroyed me, but I smiled for most of it! Tian Guan Ci Fu was just such an amazing and fun book to read. It's super long — over 2,000 pages — but damn, it's so worth it!
---
BOOK THAT MADE YOU CRY OR NEARLY CRY IN 2020?
Oh, this book was adorable! It's a touching love story between two elderly women and some parts definitely made me cry, because of how much shit they go through.
---
BOOK THAT MADE YOU THE MOST MAD (DOESN'T NECESSARILY MEAN YOU DIDN'T LIKE IT)?
(TW: pedophilia, rape)
This book made me so mad, not because it's a bad book, but because of one of the characters. The main character, Vanessa, is manipulated into a relationship with her teacher when she's just 15 years old. The book is very graphic, so please do not read it if you can't handle reading about such topics. Also, it will make you mad. The teacher's manipulation of Vanessa is disgusting and so heartbreaking. Be prepared to get peeved.
---
BOOK YOU WERE EXCITED ABOUT & THOUGHT YOU WERE GOING TO LOVE MORE BUT DIDN'T?
I can't even begin to explain how angry I am I didn't love this book! What makes it even more upsetting is that I love volume one but volume two was terrible. The characters were so different from volume one and the book ended up focusing so much on men, which, for a book literally called Little Women, was disappointing.
---
BOOK YOU CAN'T BELIEVE YOU WAITED UNTIL 2020 TO FINALLY READ?
I was told time and time again by many friends, both in real life and online, who constantly badgered me to read this book and I finally did in 2020. And, boy, am I glad I did!
---
SHORTEST & LONGEST BOOK YOU READ IN 2020?
---
FAVOURITE PASSAGE/QUOTE FROM A BOOK YOU READ IN 2020?
---
FAVOURITE NEW AUTHOR YOU DISCOVERED IN 2020?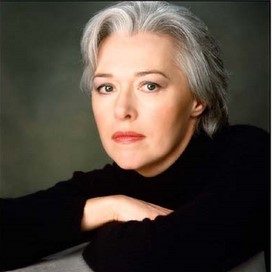 I read Piranesi this year and it was one of my favourite books. I now want to read all of Clarke's other works — which are just two, most famously Jonathan Strange and Mr Norrell. Definitely going to be reading that in 2021, because I'm obsessed with Clarke's writing!
---
FAVOURITE COVER OF A BOOK YOU READ IN 2020?
I gave The Gloaming 3 stars and it was a pretty good book! But it has the best cover of any of the books I've read this year, for sure.
---
MOST MEMORABLE CHARACTER OF 2020?
Definitely, Addie LaRue! Even though in the book everyone forgets her, I can definitely say that I didn't. And can't! I adore her.
---
OTP OF THE YEAR (YOU WILL GO DOWN WITH THIS SHIP!)
Omg, I adore Hua Cheng and Xie Lian so freaking much! They're from Tian Guan Ci Fu, a Chinese web novel which I adore more than you can know. Their romance is so beautiful because Hua Cheng has been in love with Xie Lian for 800 years and would do anything for him. Amazing.
---
FAVOURITE NON-ROMANTIC RELATIONSHIP OF THE YEAR
I love these three brothers and I'd do anything for them! They're the Bennett brothers from the Green Creek series.
---
NEWEST FICTIONAL CRUSH FROM A BOOK YOU READ IN 2020?
Henry from The Invisible Life of Addie LaRue is definitely one of my biggest crushes from 2020 reads. He's so sweet and lovely, and so supportive. Why can't he exist in real life?
---
Blogging Life
NEW FAVOURITE BOOK BLOG/BOOKSTAGRAM/YOUTUBE CHANNEL YOU DISCOVERED IN 2020
I discovered Stories For Coffee this year who has really lovely, cosy videos. Each video of hers feels like a hug and is so relaxing as she talks about books, movies and life. I adore Olivia.
---
FAVOURITE POST YOU WROTE IN 2020
My favourite post of mine is Recommending Books Based on Lady Gaga's Chromaticaalbum! I picked really great books that match each song perfectly.
---
FAVOURITE BOOKISH RELATED PHOTO YOU TOOK IN 2020
I love this photo I took earlier in the year! Look how pretty my dress is with the books!
---
BEST MOMENT OF BOOKISH/BLOGGING LIFE IN 2020
When I surpassed 1,000 followers a couple of months ago! I still can't believe it to be honest.
Check out my 1,000 followers Q&A too!
---
MOST CHALLENGING THING ABOUT BLOGGING OR YOUR READING LIFE THIS YEAR
Honestly, trying to stay motivated while working full time. I got a lot more tired this year — partly due to the pandemic and partly from working full time — so it was difficult to keep updating this blog, but I managed it!
---
MOST POPULAR POST THIS YEAR ON YOUR BLOG (WHETHER IT BE BY COMMENTS OR VIEWS)
My best post this year was 50 F/F I've Read and Loved — a massive list of F/F books I enjoyed! I think I wrote this after some drama on Twitter, that's why it got so popular with 1,526 views.
---
POST YOU WISHED GOT A LITTLE MORE LOVE
I definitely wish my post Guide to the Shadowhunter Short Stories got more love! I worked really hard on this post, where I explained which Shadowhunter short stories you need to read that match the canon of the books while avoiding the unnecessary stories.
---
DID YOU COMPLETE ANY READING CHALLENGES OR GOALS THAT YOU HAD SET FOR YOURSELF AT THE BEGINNING OF THIS YEAR?
Yes, I did! I completed the 2020 Popsugar Reading Challenge — all 50 prompts completed! So proud of myself.
I also finished my friend and I's annual reading challenge, where we read a book a month. All done!
Looking Ahead
ONE BOOK YOU DIDN'T GET TO IN 2020 BUT WILL BE YOUR NUMBER 1 PRIORITY IN 2021
I even got an ARC of this book and didn't read it! Going to be reading git ASAP in January.
---
BOOK YOU ARE MOST ANTICIPATING FOR 2021 (NON-DEBUT)
I couldn't choose just one!
---
2021 DEBUT YOU ARE MOST ANTICIPATING
I NEED to read this book ASAP!
---
SERIES ENDING/A SEQUEL YOU ARE MOST ANTICIPATING IN 2021
I can't wait to read this sequel! Give me more Talasseres Charossa!
---
ONE THING YOU HOPE TO ACCOMPLISH OR DO IN YOUR READING/BLOGGING LIFE IN 2021
Complete all my reading challenges again! I managed to complete all of them this year, and I want to carry that on in 2021!
---
A 2021 RELEASE YOU'VE ALREADY READ & RECOMMEND TO EVERYONE (IF APPLICABLE)
A Dowry of Blood comes out January 31 and it's incredible! I was so lucky to get an ARC and need everyone to read it.
How was your 2020 in blogging and books? Let me know!