Hi all!
March is Women's History Month so I thought it only right to share a list of women authors, but since I missed celebrating Black History Month last month (I had surgery and couldn't update this blog much), I decided to dedicate this post to celebrating books by Black women authors!
This is a mixture of books I've read and loved and books that are on my TBR. Here's hoping you find a new favourite!
The Weight of the Stars & The Wicker King by K. Ancrum
I've read both of these books and can say with absolute certainty that they're phenomenal. K. Ancrum has an atmospheric way of writing that is so haunting and visceral. She also has this ability to just get the way teenagers think and behave.
The Weight of the Stars is about two girls bonding and falling in love over space, while The Wicker King is about two friends dealing with a world of hallucinations come to life. I rated both 5 stars.
---
Such a Fun Age by Kiley Reid 
Such a Fun Age is a recent debut novel that has taken the literary world by storm. While I haven't read it myself, I do work in a book department in a retail store and as soon as this book restocks, it's sold out two days later. It's about a young black woman who is babysitting a white child and is accused of kidnapping the child she is caring for, while the mother is determined to help clear the young woman's name.
---
A Princess in Theory by Alyssa Cole
I read A Princess in Theory, the first book in the Reluctant Royals series, last year and absolutely adored it. It's such a unique romance novel in a genre chock full of royals falling in love. A Princess in Theory is about a young woman scientist who keeps getting these annoying scam emails claiming she is a Nigerian princess … but it turns out she actually is, and her fiancee has been searching for her for a long time! I loved the romance in this book (and I'm not someone who reads a lot of heterosexual romance 😅) and I automatically rec this to anyone wanting to read romance!
Alyssa Cole has written plenty of other books too including The Loyal League series, The A.I. Who Loved Me and the Off the Grid series.
---
Becoming by Michelle Obama
It is an actual crime that I have still yet to read this book! I received it as a gift over Christmas but I've been accosted by ARCs and the books I need to read for bookclub, and I haven't had a chance to sit down and read it yet. But I will as soon as possible! My sister is listening to the audiobook and she says it's phenomenal.
Becoming is Michelle Obama's memoir of her life from childhood to the White House. I've heard that Michelle's writing is fantastic and allows you to so easily be swept up in her story, and I just can't wait to be swept away too.
---
The Broken Earth trilogy by N. K. Jemisin
The Broken Earth trilogy is one of my favourite series ever. I don't think I've ever come across such a unique fantasy series before and it's one I will definitely never forget. The first book follows three different women in a far-future dystopian earth that's experiencing an apocalypse: a mother trying to find her daughter who was kidnapped by her husband who also murdered their son; a young woman with powers sent on a mission by the people who hunt her kind; and a young girl who discovers her powers and is taken in by that same group.
Words can't begin to explain how amazing this series is, you just have to experience it for yourself. Jemisin has also written other works including the Inheritance trilogy (which I want to read SO BAD because it's about GODS and that's my favourite thing to read about), the How Long Til Black Future Month? anthology, and the first in a new series called The City We Became (coming out this April).
---
Americanah by Chimamanda Ngozi Adichie
I've only read Chimamanda Ngozi Adichie's We Should All Be Feminists, but Americanah is high on my TBR. It's a romance story of a couple separated as one heads for America, where she grapples with being Black for the first time, and the other becomes an undocumented immigrant in London. Years later, they meet in newly democratic Nigeria and fall in love again.
I've heard nothing but good things about this book and seeing how much I adored her manifesto, odds are I'm really going to enjoy this book too! Adichie is also the author of The Thing Around Your Neck and Half of a Yellow Sun.
---
The Princess Trap & Work for It by Talia Hibbert
I've only read two novels by Talia Hibbert but those are enough to know she's an amazing author (I will be reading her other novels ASAP). The Princess Trap follows a woman who is mistaken as a prince's fiancee and who goes along with the ruse because her family will be set up for life, but slowly, she begins to fall for the prince. This book is so romantic and fun, and even though the prince is an ass at the beginning, he redeems himself.
Work for It is an m/m hate to love romance which I read in one night lmao. Set in a small British village, a very unlikeable man moves to a small village for a few weeks and spends his time trying to irk the local outcast, but they soon begin to fall for each other. It's wildly sweet and romantic and I was blushing the whole time.
Hibbert has also written many other novels including Get a Life Chloe Brown, A Girl Like Her and Bad For the Boss.
---
Beloved by Toni Morrison
Beloved is one of the most heartbreaking books I've ever read, but oh gosh do I think it's one everyone needs to experience. Set after the American Civil War, the novel follows a young woman named Sethe who has escaped from slavery but is still haunted by the trauma she endured and has to reckon with the death of her daughter, Beloved.
Toni Morrison is obviously a literary giant and has published many, many works, but on the off chance you're not familiar with her work, she is also the author of The Bluest Eye, Song of Solomon and Jazz. 
---
Homegoing by Yaa Gyasi
I only added Homegoing to my TBR a few days ago, but I can tell it will be a five star read. This novel follows two half-sisters who are born into two different villages in 18th century Ghana: Effia is married off to an Englishman and lives in a castle while, unbeknownst to her, her sister Esi is imprisoned beneath that same castle and then sold into slavery and sent to America where she, her children and grandchildren are raised in slavery. The book then follows both of Effia and Esi's descendants across three hundred years. That's exactly why I think this novel is going to be amazing, because it follows a large cast of characters across centuries. I can't wait to read this!
Yaa Gyasi is also the author of Transcendent Kingdom. 
---
The Poet X by Elizabeth Acevedo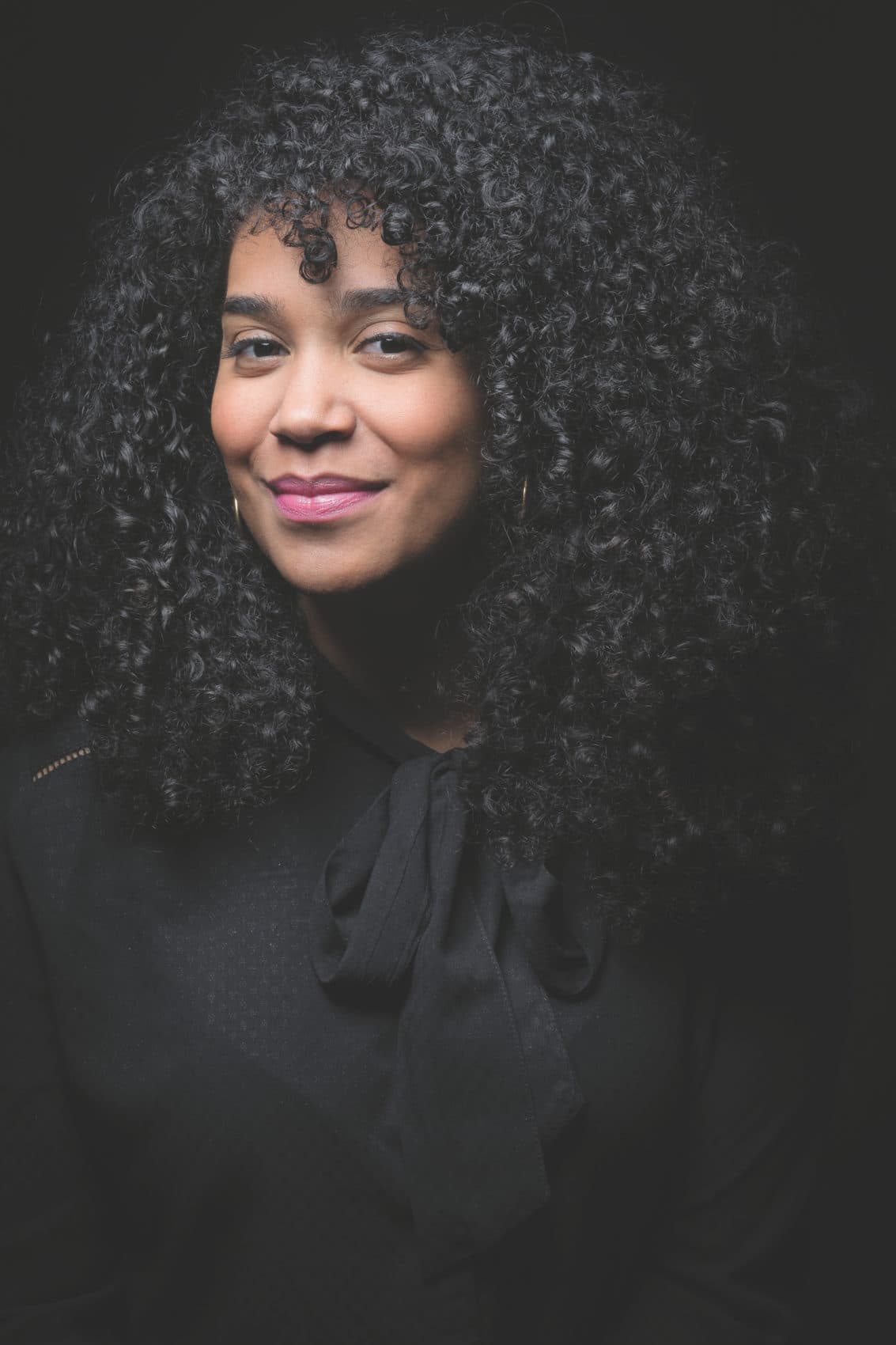 I read The Poet X last year in one sitting because it was just that good. The novel is told in verse and it really packs a punch. Apparently the audiobook is incredible but I couldn't listen to it because it's not available in Australia for some reason (at least it wasn't when I read it), but the physical novel is just as amazing. The book follows a young girl living in Harlem who has to contend with her religious and overly protective mother while discovering slam poetry. It's such a powerful and impactful novel and I think every teen needs to read it.
Elizabeth Acevedo has also written With the Fire on High and Clap When You Land (which comes out in May).
---
Under the Udala Trees by Chinelo Okparanta
I read Under the Udala Trees last year and was just blown away. This is one of the most powerful novels I've ever read that discusses being queer as a woman of colour and in a country where such an identity is illegal. Set during the civil war of Nigeria, Ijeoma is sent away for her safety and falls in love with another young girl. When their love is discovered, they are separated and Ijeoma has to deal with the consequences of living her truth openly. While this book can be difficult to read at times, it ends happily so don't be worried!
Okparanta is also the author Happiness, Like Water.
---
The Hate U Give by Angie Thomas
I highly doubt people haven't read this book but in case you haven't, I highly recommend it! The Hate U Give is now a staple of YA fiction and rightly so. The book follows a young woman as she is the only witness in the death of her friend by a white cop. She has to deal with intimidation by police as well as movements wanting to use her voice, while just trying to live her life. This is a hard-hitting novel inspired by the Black Lives Matter movement, and it's a book that I think everyone — irregardless of age — should read.
Angie Thomas is also the author of On the Come Up which I need to read ASAP!
---
The Colour Purple by Alice Walker
I read The Colour Purple back in high school and I still love it. Set in the Deep South, the book follows a young woman named Celie who is born into poverty and segregation. She experiences sexual abuse, is separated from her beloved sister, has her children taken from her, and is trapped in a violent marriage. Then she meets a glamorous singer and discovers her inner strength. This is another book that is hard to read but still one that is recommenced and for good reason.
Alice Walker is another literary giant who has been around for years, but if you're looking for more recs, she's also written The Temple of My Familiar and Possessing the Secret of Joy.
---
Bingo Love by Tee Franklin
Bingo Love is a queer romance spanning 60 years and I am ashamed that I have yet to read this graphic novel. It follows two women who meet in 1963 at a church bingo and fall in love, but are forced apart by their families and society, and who, decades later, are reunited. I'm so excited to get the chance to read this; based on my friends' reviews, I'm going to cry!
Have you read any of these books? What books by Black women authors have you read? Let me know!