Read Part II here.
I don't know if anyone is interested, but I am studying a journalism class at university and at the moment, we are learning about literary journalism.
Literary journalism is a a type of creative non-fiction. It is still an article and presents the facts of a case or the news of the day, but it does so through the utilisation of narrative techniques. The most common type of literary journalism, and arguably the most famous, is investigative features, but others include news features, profiles, backgrounders, human interest pieces, lifestyle features and even travel stories.
I've been doing a lot of research into investigative features and they have kept me up all night long, reading. I've collected a few fascinating stories for anyone who is interested. These articles don't just look at the facts, they delve deeper into an underlying, often hidden, story.
Dee Dee Wanted Her Daughter To Be Sick, Gypsy Wanted Her Mom To Be Murdered by Michelle Dean for Buzzfeed
Despite the juvenile title of the piece, this article made waves when it was published last year and had people taking Buzzfeed a little more seriously that the website is used to. It explores what just might be the longest recorded case of Munchhausen by proxy and the degree someone would go to in order to escape child abuse. The article is gripping and terribly sad, but also one of the best pieces of literary journalism I have ever read.
Read it here.
A Murder Untold: Unravelling the ultimate political conspiracy by David Grann for The New Yorker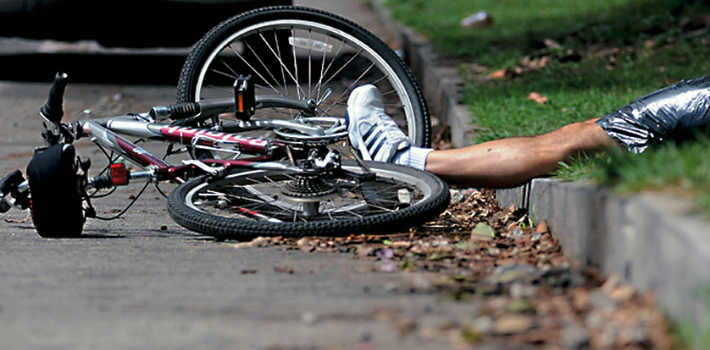 This article is simply insane and is focused on the most intricate political conspiracy of the past decade. In 2009, Rodrigo Rosenberg Marzano, a Guatemalan attorney, was murdered and, before his death, recorded a video saying that if he were murdered, the President of Guatemala and several other high profile people would be responsible. You think the JFK murder was a crazy conspiracy? Once you read this article, you'll be rethinking that.
Read it here.
Ghost Boat by Eric Reidy for Medium 
This is an open investigation about the mysterious disappearance of 243 refugees in the Mediterranean ocean. The article is written in ten parts with no definitive answer. It's incredibly heartbreaking, but an amazing piece of journalism as so many people – experts, students, amateurs – came together to find answers.It also shows that, when it comes to refugees, people just don't care and seem to value one life over another.
Read it here.
Trial by Twitter by Holly Millea for Elle
Reading this article broke my heart and made me want to wake up my ten-year-old brother and make him promise not to ever sneak out of the house late at night. With examples of the Twitter accounts of three 16-year-old best friends, what is revealed is the disappearance and murder of a young girl at the hands of her two best friends. Chilling and unforgettable. You'll be looking at your friends in a different way after reading this.
Read it here.
Framed: She Was The PTA Mom Everyone Knew. Who Would Want to Harm Her? by Christopher Goffard for L.A. Times 
This article is insane, top to bottom. It centres on the apparent framing of a PTA mother. The police discovered enough drugs in her car to send her to prison for years, but the cop who questioned her believed her story. Who would want to frame a beloved PTA mother who never hurt anyone? What follows is a strange yet highly entertaining tale of revenge and the lengths people will go to for a perceived threat.
Read it here.
'I'm No Longer Afraid': 35 Women Tell Their Stories About Being Assaulted by Bill Cosby, and the Culture That Wouldn't Listen by Noreen Malone for The New Yorker
This article is breathtaking in Malone's sensitive reporting. Reading the pain these women went through is only part of the story – it is also about how our society refused to believe them and allowed such a thing to happen in the first place. Painful, poignant and mind-blowing.
Read it here.
Whatsoever Things Are True by Matthew Shaer for Atavist 
This articles follow the incredible story about two men who were separately convicted then exonerated for a double murder in 1982, but years apart. The story has many twists and turns and Shaer investigated the case for almost an entire year. Such a strange story, presented cleverly.
Read it here.
Troll Detective: Who Set Jessica Chambers on Fire? The internet is trying to find out by Katie Baker for Buzzfeed
Such a sad story about a young woman who was murdered by being set on fire in her car. At the time this article was written, the police had absolutely no suspects and the internet took to this case in a frenzy. Amateur sleuths and Facebook groups harassed Jessica's mother, father and friends in an effort to find who murdered this young woman. Compelling and heartbreaking. Another great article from Buzzfeed.
Read it here.
The Price of Nice Nails by Sarah Maslin Nir for The New York Times
The article is about something I have never thought of and, frankly, taken for granted: the employee environment and exploitation of manicurists. They are underpaid and subjected to racial bias. A very interesting piece that will have you questioning yourself the next time you need to fill your nails.
Read it here.
What do you think about these articles? Is there a compelling piece of literary journalism you love and think I should read? Let me know!!
---
IF YOU ENJOYED THIS POST, PLEASE CONSIDER LEAVING ME A KO-FI TIP!
Writing big posts like this takes a lot of time and effort and requires a huge amount of research. I primarily blog as a hobby and would never demand compensation for my work, because it's something I genuinely love doing – having lovely people like you read and/or comment on my posts is as much thanks as I need! That being said, I am going to leave my ko-fi button here, in case anyone feels like supporting me further – but please do not feel obliged.